Local SEO Services in Chicago
This is exactly what you can expect from our service, and how we do it.
All that you need to decide is if we are the right Local SEO company for you.
Why do you need Local SEO?
What's included in our Local SEO
You won't find a host of service offerings that waste your time. We have one holistic approach that touches all important areas of your business. It works in getting you new clients.
That's what you care about and that's what we do.


Local SEO Audit


Local SEO Analysis


Maps


Local Reputation


Organic


Reporting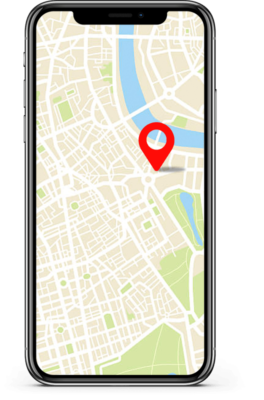 Local SEO in Chicago and other cities
Best Chiropractor Near Me:
Cross-Up Chiropractic in Libertyville is fantastic. They had great reviews and yet were buried on Google's back page graveyard. Within 1 month we had them #1 in the Map Pack for "Best Chiropractor Near Me", "Chiropractor Near Me", and actually just "Chiropractor". We fixed their business subluxation and got the leads flowing. Check them out if you're in the area, and schedule a call if you need us to adjust you!
OHA Direct Primary Care Near Me:
A Family practice physician in Libertyville. After a month of work already getting clients through google business profile. We are already updating the site with a better design, optimizing and increasing the conversion rate by 300%.
What clients about Local SEO Agency in Chicago
Don't just take our word for it
From page 3 to the first page
More Local Clients brought my business listing from page 3 to the first page and map pack in record time (just 2 months!). MLC is now continuing to build infrastructure for my online presence that will soon be able to thrive on it's own. No other SEO or marketing company offers this type of organic lead generating service. Allen and his team are experts who clearly and honestly communicate tasks, objectives, and goals to make your company stand out as the best in town. Other companies prefer to use gimmicks and marketing ploys that only generate a weak base, while MLC, on the other hand, uses the science of programming and experienced knowledge in internet algorithms to boost your company's stance and credibility. Stop wasting money on "views" by paying for ads, and instead invest in results: more calls and more clients.
Local SEO is, in truth, is not that complicated. Think 3 things – Google Business Profile, On-Page SEO, and Off-Page SEO.
You need to make sure you have a listing on Google Business Profile and that it is optimized.
The business's NAP (Name, Address, Phone) need to be consistent across the internet, and listed in as many reputable places as possible (citations).
You need to have many great reviews to which you respond.
Your website needs to be mobile friendly and speedy.
Your pages need to have the proper keywords (search phrases) that are most relevant to your business.
The titles, tags, schema, etc. on the site needs to be properly set up for the search engines.
And you need to get high quality references (back links) that link back to your website/pages.
Once all of that is set up and you are consistent with high quality content on your site, post regularly on social media (including GMB), and continue working with keywords and back links, you are going to rank high in maps and organic searches.
Our Agency Approach to Local SEO
As a small business ourselves we are very cognizant of the people and processes. We are also a huge believer in transparency. So here is exactly what you can expect from us and how and why we do it.
Let us help you get more clients
We do what we do best to give you more time and freedom to focus on what you do best!
Local SEO Company in Chicago – Frequently asked questions
What is local SEO and why should I care?
Local SEO (Search Engine Optimization) basically gets your business better visibility in Map Listings (GBP) and Website Listings (Organic) results. It is specifically focused on your local area instead of national or global. So the more visible you are, the more potential clients you get.
Does SEO work for every type of business?
Yes mam/sir! As long as a business has a viable product or service, SEO can move their website higher in search rankings and drive more sales. And guess who is using SEO right now? Your competitors.
How do you know that SEO is working for you?
We provide total transparency into the work that we perform. You get monthly reporting showing you what we did, where you were, where you are now and what tasks we are performing. You also get continued keyword and competitive analysis.
How much does Local SEO cost?
The cost of local SEO services varies from $1,000 per month. But we calculate a monthly budget for each company individually. The cost of Local SEO services includes: company services, budget for off-page SEO, budget for copywriting. And also additional components, which we will recommend to you during the compilation of the promotion strategy.
Why is Ranking important?
As we all know when we search for someting, we usually look at the first 3 map results or some websites on the 1st page. Google has said that 60% of all search volume (potential clients) click on the top 3 listings.
How long does it take to see results?
The answer depends on your type of business, location, and competition. That said you will start seeing movement up map rankings the first month with significant changes within 90 days. Organic rankings (website) take longer but over 82% of small business clients can reach 1st page of Google at or before 6 months.
"After running IT consulting firms and working for large clients for 20 years, I wanted to do something that helps local businesses.  They are my friends and neighbors.  My family and I are their clients, and their business is their passion and their livelihood.  That's why MLC matters because it helps them, it helps us, and it helps the communities we live in."
– Allen Vaysberg, Founder
Local SEO Agency For Businesses in Chicago
Local SEO for Wellness Practitioners
Wellness Practitioners is a very popular topic on google, as it covers a large number of medical institutions.
57% of patients search online for medical services to make an appointment.
About 85% of the largest clinics' traffic is organic traffic.
To get targeted traffic and profits, you need to target the local customer because patients are looking for doctors nearby.
Local SEO for Wellness Practitioners is necessary, especially for these practices:
SEO for Acupuncturist
SEO for Chiropractor
SEO for Massage cabinet
SEO for Chines medicine
SEO for Weight loss (medical)
Local SEO for Lawyers
97% of the time, when users google a law firm, they see local companies in their city.
But local SEO for lawyers is different from other types. Because it falls under the YMYL (Your Money or Your Life) theme. All the content on the site and queries, together with the promotion strategy should be perfectly matched, so that there are no problems with the behavioral factors and customer confidence. Simply put – give clients what they want to find and present that information in a legally correct way.
Our company more local clients – can help you get to the top in the niche of law firms.
Local SEO for Photo Studios
When you want to find a good photographer in your city or, for example, a portrait photography studio – you google the usual query "photo studio + city. All blocks that are relevant to the local output – will be shown to you. If you are a photographer or have a photo studio and you want to get in the blocks of local and conventional extradition – you need to local SEO in our company More Local Clients
Local SEO for Veterinary clinics
Veterinary clinics often only post information about themselves on social networks or in directories. And they wait until they get a call. But these efforts will not result because you need to get a client in the short term. We guarantee that in 30 days you will see the result of our SEO works with your website.
Local SEO for Doctors
The key query "eye doctor" is searched 561,000 times a month on Google. Half a million times.
The average conversion rate for a query related to the eye doctor is 0.2 to 1 percent.
Targeting local queries with lower frequency increases the conversion rate to 5-10%
We do target SEO for these doctors.
SEO for Primary Care Clinic
SEO for Eye Doctor
SEO for Dentist
SEO for Family Doctor
SEO for Orthodontist
SEO for Osteopath
If you don't find yourself listed, be sure to contact us and we'll find a solution for you.
Local SEO for Accountants
It is important for accountants to find a client with whom they can talk in person and help them with all their questions. That's why you need to look for clients "nearby. That way, with our company, you will focus on promoting targeted, more realistic goals.
Local SEO for Real Estate
With real estate, the same strategy as with doctors or bughalters is no longer appropriate. It's not the developers who need to look for a client nearby, but the client is looking for a developer, a house, a new building in a particular neighborhood or city. So all possible ways to show up for this particular client and do not need to regret the money invested in advertising or promotion, because this is the niche in which all investments pay off from the first client.
Local SEO for Home Services
Roofing
Pool Cleaning
HVAC
Driveway paving
Moving
House cleaning
These and other businesses we promote through all channels of advertising and SEO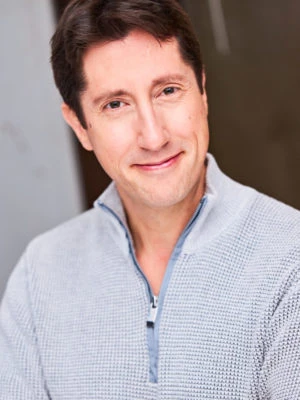 Allen Vaysberg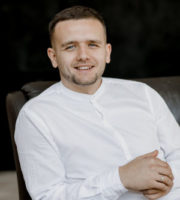 Vlad Trusov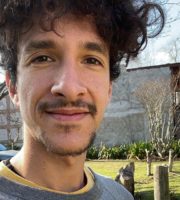 Marcio Vieyra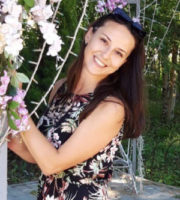 Olga Don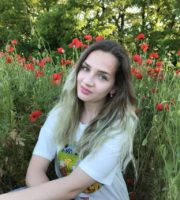 Sofia Fedoriaka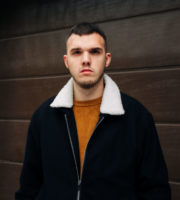 Bogdan Voyt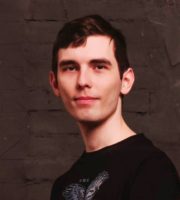 Ivan Tytarenko
We want to help you get more local clients
The SEO Local tools we work with