SEO Company
SEO company is in the business of getting you more target clients with SEO services.
What's included in our SEO services
You won't find a host of service offerings that waste your time. We have one holistic approach that touches all important areas of your business. It works in getting you new clients.
That's what you care about and that's what we do.

SEO Audit
SEO site audit is an analysis of the site for compliance with the requirements of search engines. In other words, with the help of the site audit, we can understand what mistakes are preventing us from quickly advancing in the search engines.
The fact is that on the Internet, thousands of sites on similar topics, and each of them is fighting for a place in the sun. Many projects are promoted with the help of a whole team, which includes professional optimizers who can make a clear algorithm for action. For this there is such a thing as a site audit

Keywords & Strategy
Our team will understand your niche and look at it from all angles. The right keywords for promotion are a successful start to every company's development journey. Queries that we pick up – will be maximally relevant and will bring the target customer for your site.
Keyword Research & Strategy is also selected on the basis of competitor analysis and understanding of the promotion environment

Local SEO implies both promotion of your site in organic search results by geo-dependent queries, i.e. queries with a regional connection, and optimization of your locations, i.e. work directly with your Google business profile GBP to increase their visibility in search results.
The strategy of local promotion (local SEO) GMB SEO is most applicable for сompanies that have physical points of sale or service

Content Writing
Content writing seo texts for the site – not an easy job. After all, the article should use the required number of keywords and at the same time the article should be as informative as possible, accessible to the understanding of the target audience, written in literate language and readable.
The size of the texts and their uniqueness are not the least important. Such painstaking work pays off: when you use a keyword in a search query, your page with the article will be in the TOP-10

Link Building
Every more or less qualified SEO will say with confidence that backlinks to the site are simply necessary if you want to get to the top of the results. The position of the website is still very much influenced by content and backlinks. Therefore, ignore link building can not under any circumstances.
It is also very important to properly position your business on the Internet on quality, trusted and relevant sites

Technical SEO
Technical audit of the site allows the owner to get a detailed analysis of the presence of various errors in the resource. In addition, having received a technical analysis of the site, the client becomes the owner of the information, allowing to correct errors and failures that are present in the resource.
We do a technical audit of the site every month, as Google likes to ruffle everyone's nerves with a new update. But our nerves are strong and our seo confident!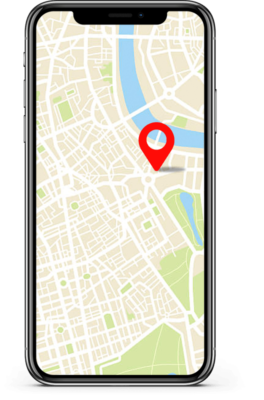 Best Chiropractor Near Me:
Cross-Up Chiropractic in Libertyville is fantastic. They had great reviews and yet were buried on Google's back page graveyard. Within 1 month we had them #1 in the Map Pack for "Best Chiropractor Near Me", "Chiropractor Near Me", and actually just "Chiropractor". We fixed their business subluxation and got the leads flowing. Check them out if you're in the area, and schedule a call if you need us to adjust you!
OHA Direct Primary Care Near Me:
A Family practice physician in Libertyville. After a month of work already getting clients through google business profile. We are already updating the site with a better design, optimizing and increasing the conversion rate by 300%.
Let us help you get more clients
We do what we do best to give you more time and freedom to focus on what you do best!
Our Agency Approach to Local SEO
As a small business ourselves we are very cognizant of the people and processes. We are also a huge believer in transparency. So here is exactly what you can expect from us and how and why we do it.
Frequently asked questions:
Local SEO (Search Engine Optimization) basically gets your business better visibility in Map Listings (GBP) and Website Listings (Organic) results. It is specifically focused on your local area instead of national or global. So the more visible you are, the more potential clients you get.
Yes mam/sir! As long as a business has a viable product or service, SEO can move their website higher in search rankings and drive more sales. And guess who is using SEO right now? Your competitors.
We provide total transparency into the work that we perform. You get monthly reporting showing you what we did, where you were, where you are now and what tasks we are performing. You also get continued keyword and competitive analysis.
As we all know when we search for someting, we usually look at the first 3 map results or some websites on the 1st page. Google has said that 60% of all search volume (potential clients) click on the top 3 listings.
The answer depends on your type of business, location, and competition. That said you will start seeing movement up map rankings the first month with significant changes within 90 days. Organic rankings (website) take longer but over 82% of small business clients can reach 1st page of Google at or before 6 months.
Your business is unique and so is our approach. No "cookie cutters" here, we get to know your circumstance and work within your budget to get you more clients.
"After running IT consulting firms and working for large clients for 20 years, I wanted to do something that helps local businesses.  They are my friends and neighbors.  My family and I are their clients, and their business is their passion and their livelihood.  That's why MLC matters because it helps them, it helps us, and it helps the communities we live in."
– Allen Vaysberg, Founder
Listen, we are small business owners ourselves and we get pitched ALL THE TIME with services, so we get it! But one thing we have learned over the years is this – if you don't have a pipeline flush with potential clients you are going backwards. And the only way to get that pipeline filled is through proper marketing. That's what we are here to help you with. So reach out and let's put the right strategy for your business in place.