Local SEO in Mundelein
Only the best local SEO strategies and individual approach to your business
Why do you need Local SEO in Mundelein, Il?
What's included in our Local SEO in Mundelein
You won't find a host of service offerings that waste your time. We have one holistic approach that touches all important areas of your business. It works in getting you new clients.
That's what you care about and that's what we do.


Local SEO Audit


Local SEO Analysis


Maps


Local Reputation


Organic


Reporting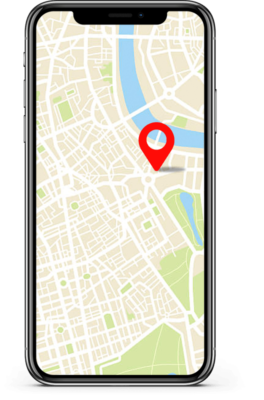 Local SEO in Mundelein and other cities
Local SEO in Mundelein – Cases
Best Chiropractor Near Me:
Cross-Up Chiropractic in Libertyville is fantastic. They had great reviews and yet were buried on Google's back page graveyard. Within 1 month we had them #1 in the Map Pack for "Best Chiropractor Near Me", "Chiropractor Near Me", and actually just "Chiropractor". We fixed their business subluxation and got the leads flowing. Check them out if you're in the area, and schedule a call if you need us to adjust you!
OHA Direct Primary Care Near Me:
A Family practice physician in Libertyville. After a month of work already getting clients through google business profile. We are already updating the site with a better design, optimizing and increasing the conversion rate by 300%.
What clients about Local SEO Agency in Mundelein
Don't just take our word for it
From page 3 to the first page
More Local Clients brought my business listing from page 3 to the first page and map pack in record time (just 2 months!). MLC is now continuing to build infrastructure for my online presence that will soon be able to thrive on it's own. No other SEO or marketing company offers this type of organic lead generating service. Allen and his team are experts who clearly and honestly communicate tasks, objectives, and goals to make your company stand out as the best in town. Other companies prefer to use gimmicks and marketing ploys that only generate a weak base, while MLC, on the other hand, uses the science of programming and experienced knowledge in internet algorithms to boost your company's stance and credibility. Stop wasting money on "views" by paying for ads, and instead invest in results: more calls and more clients.
Local SEO in Mundelein Service
Local SEO is, in truth, is not that complicated. Think 3 things – Google Business Profile, On-Page SEO, and Off-Page SEO.
You need to make sure you have a listing on Google Business Profile and that it is optimized.
The business's NAP (Name, Address, Phone) need to be consistent across the internet, and listed in as many reputable places as possible (citations).
You need to have many great reviews to which you respond.
Your website needs to be mobile friendly and speedy.
Your pages need to have the proper keywords (search phrases) that are most relevant to your business.
The titles, tags, schema, etc. on the site needs to be properly set up for the search engines.
And you need to get high quality references (back links) that link back to your website/pages.
Once all of that is set up and you are consistent with high quality content on your site, post regularly on social media (including GMB), and continue working with keywords and back links, you are going to rank high in maps and organic searches.
Our Agency Approach to Local SEO in Mundelein
As a small business ourselves we are very cognizant of the people and processes. We are also a huge believer in transparency. So here is exactly what you can expect from us and how and why we do it.
Let us help you get more clients
We do what we do best to give you more time and freedom to focus on what you do best!
Local SEO Company in Mundelein – Frequently asked questions
Why would Local SEO in Mundelein work for me?
If you have a business that suits customers in your city. And they google the services you provide. Local SEO is a must for you. To get new clients faster and make a profit.
If my business provides services other than Mundelein?
Then we will help you to position yourself correctly in all the cities you are interested in and take a leading position there.
How much will Local SEO cost for my Mundelein business?
The cost of local SEO services in Mundelein ranges from $1,500 per month. But we calculate the monthly budget for each company individually. The cost of Local SEO services includes: company services, off-page SEO budget, copywriting budget. As well as additional components that we will recommend to you when making promotion strategy.
What if there is no website for my local business in Mundelein?
In this case, we will make you a brand new and modern website. Which will be perfect for your clients and for promotion.
"After running IT consulting firms and working for large clients for 20 years, I wanted to do something that helps local businesses.  They are my friends and neighbors.  My family and I are their clients, and their business is their passion and their livelihood.  That's why MLC matters because it helps them, it helps us, and it helps the communities we live in."
– Allen Vaysberg, Founder
Local SEO Agency For Businesses in Mundelein
Local SEO for Wellness Practitioners in Mundelein
Wellness Practitioners is a very popular topic on google, as it covers a large number of medical institutions.
57% of patients search online for medical services to make an appointment.
About 85% of the largest clinics' traffic is organic traffic.
To get targeted traffic and profits, you need to target the local customer because patients are looking for doctors nearby.
Local SEO for Wellness Practitioners is necessary, especially for these practices:
SEO for Acupuncturist in Mundelein
SEO for Chiropractor in Mundelein
SEO for Massage cabinet in Mundelein
SEO for Chines medicine in Mundelein
SEO for Weight loss (medical) in Mundelein
Local SEO for Lawyers in Mundelein
97% of the time, when users google a law firm, they see local companies in their city.
But local SEO for lawyers is different from other types. Because it falls under the YMYL (Your Money or Your Life) theme. All the content on the site and queries, together with the promotion strategy should be perfectly matched, so that there are no problems with the behavioral factors and customer confidence. Simply put – give clients what they want to find and present that information in a legally correct way.
Our company more local clients – can help you get to the top in the niche of law firms.
Local SEO for Photo Studios in Mundelein
When you want to find a good photographer in your city or, for example, a portrait photography studio – you google the usual query "photo studio + city. All blocks that are relevant to the local output – will be shown to you. If you are a photographer or have a photo studio and you want to get in the blocks of local and conventional extradition – you need to local SEO in our company More Local Clients
Local SEO for Veterinary clinics in Mundelein
Veterinary clinics often only post information about themselves on social networks or in directories. And they wait until they get a call. But these efforts will not result because you need to get a client in the short term. We guarantee that in 30 days you will see the result of our SEO works with your website.
Local SEO for Doctors in Mundelein
The key query "eye doctor" is searched 561,000 times a month on Google. Half a million times.
The average conversion rate for a query related to the eye doctor is 0.2 to 1 percent.
Targeting local queries with lower frequency increases the conversion rate to 5-10%
We do target SEO for these doctors.
SEO for Primary Care Clinicin Mundelein
SEO for Eye Doctor in Mundelein
SEO for Dentist in Mundelein
SEO for Family Doctor in Mundelein
SEO for Orthodontist in Mundelein

SEO for Pediatrician in Mundelein

SEO for Osteopath in Mundelein
If you don't find yourself listed, be sure to contact us and we'll find a solution for you.
Local SEO for Accountants in Mundelein
It is important for accountants to find a client with whom they can talk in person and help them with all their questions. That's why you need to look for clients "nearby. That way, with our company, you will focus on promoting targeted, more realistic goals.
Local SEO for Real Estate in Mundelein
With real estate, the same strategy as with doctors or bughalters is no longer appropriate. It's not the developers who need to look for a client nearby, but the client is looking for a developer, a house, a new building in a particular neighborhood or city. So all possible ways to show up for this particular client and do not need to regret the money invested in advertising or promotion, because this is the niche in which all investments pay off from the first client.
Local SEO for Home Services in Mundelein
Roofing in Mundelein
Pool Cleaning in Mundelein
HVAC in Mundelein
Driveway paving in Mundelein
Moving in Mundelein
House cleaning in Mundelein
These and other businesses we promote through all channels of advertising and SEO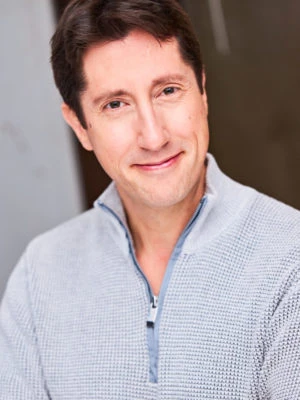 Allen Vaysberg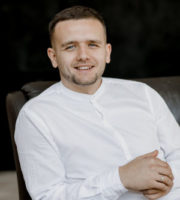 Vlad Trusov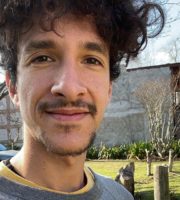 Marcio Vieyra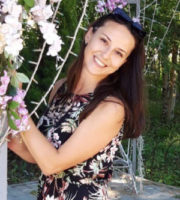 Olga Don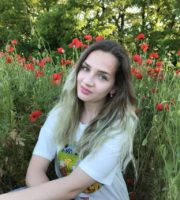 Sofia Fedoriaka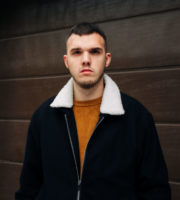 Bogdan Voyt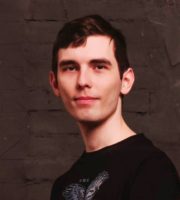 Ivan Tytarenko
We want to help you get more local clients
The SEO Local tools we work with
Suppose you're a small business owner aiming to stay ahead of your competitors and attract prospects who select products or services based on local search results. In that case, you need to ensure business optimization for local search.
Local search engine optimization (SEO) is a strategy that helps increase a business's online presence in Google's local results. Using local SEO agencies' best practices will help you ensure that customers can find your local company and connect with it. As a result, you will not only drive more local traffic to your website and get new leads but also improve brand awareness.
How Google ranks search results in Mundelein
It would be hardly possible for Google to find the needed content without prior sorting and ranking it. So when a user does a Google search for some query, Google uses certain algorithms to quickly analyze websites included in the Search index and categorize them in accordance with their relevance, prominence, and popularity. 
To provide you with the most helpful data, Search algorithms consider various on-site and off-site factors, including but not limited to page usability and relevance, words included in the query, your location, etc. After examining all the factors, Google algorithms determine websites that answer your query and place them at the top of the search results list.
If you want your website to rank higher, you shouldn't ignore some critical factors listed below.
Meaning of your query
Before giving you the most relevant results, Google algorithms first clarify your search query. Then, they create certain language models aimed at figuring out how the words you insert into the search field correspond to the most helpful information available online. Such models are based on different criteria, including those that can identify and rectify spelling errors or use a synonym system capable of finding web pages with LSI queries (i.e., words or phrases similar in meaning to those you were looking for). Additionally, Google's system recognizes trending keywords you search for and provides you with up-to-date information instead of offering web pages with older content.
Relevance of content
Google's algorithms also scan web pages to determine if they include information relevant to your question. The key indicator showing the content is related to your search request is the presence of the same keywords (as those in your query) in the web page's content. For instance, if the heading or subheading of the web page text includes keywords you are looking for, searching systems will consider this page to be potentially relevant.
Quality of content
Once Google's systems select the most relevant content, they will work on ranking them based on their usefulness to the user. Next, they detect signals helping identify content that shows trustworthiness, expertise, and authoritativeness. For example, if some credible and famous websites have backlinks from the website found by Google's algorithm, this can testify people can trust the page's content.
Usability of web pages
If web pages defined by Google systems seem relatively equal, algorithms evaluate website design and web page usability, i.e., the ease of user's interaction with the website. For example, many users prefer to search for content using mobile devices meaning mobile friendly content on websites with a high page speed will be more popular. Google systems analyze if web pages are easy to navigate (i.e., users can find the needed information in no time) and are loaded quickly.
When you improve the SEO of your website by optimizing certain vital elements of its digital footprint, you may be sure Google will rank you business higher and show it more frequently in search results.
What is local SEO in Mundelein?
After analyzing numerous user searches, Google systems have come to the conclusion that people (who look for certain businesses creating services or offering products) often need results related to their location. A local search algorithm analyzes the proximity factor to make search results more useful. Thus, when you insert a local query (e.g., "pizza delivery") at work, Google will evaluate websites with the pizza delivery and create a list of locations close to your office. But if you search for the same keyword at home, the local search results will be absolutely different (as your location has changed).
Local search has existed for decades, but the possibilities for applying it were quite limited as people could use only their desktop computers. But the situation has drastically changed thanks to the appearance of the mobile Internet. Now people can order goods or find local services on the go, so local SEO has turned out to be vital for business owners who sell local products or offer local services.
Why is local SEO important for business in Mundelein?
Since many people are searching for local businesses, you need to ensure search engines can easily identify your company by location and show it to customers in the neighborhood. Have a look at some stats demonstrating how local SEO influences your business:
72% of users making a local search will buy products or use services within five miles from their home. (Source: HubSpot

)

Local searches account for 46% of all Google searches. (Source:

Go Globe)

75% of people find the necessary information on the first page of Google results and do not even open the second page. (Source:

HubSpot)

88% of local web search queries conducted by mobile device users will result in a call or a visit to the store within one day. (Source:

Nectafy)

97% of users making business searches on Google want to find a business in the neighborhood. (Source: Hubspot

)

The number of clicks on every local listing placed below the top 6 Google search results doesn't exceed 2%. (Source:

ChatMeter)

Almost one-third of all local Google queries (specifically, 28%) result in a purchase transaction. (Source: Joel House Search Media)
As you can see, people find local searches to be really helpful. Thus, local SEO is an important instrument that adds value to your business and contributes to its success. Once you start doing local SEO, you may get the following benefits:
Targeted website traffic growth
Locally optimized content ensures a higher ranking of your site in search results, which, in its turn, leads to getting more clicks and increasing the traffic to the website.
Links building with other local businesses
Though you need to stay competitive, sometimes it's useful to build friendly relationships with businesses operating nearby. 
Conversion rate growth
By optimizing web pages for local searches, you improve the conversion rate, increase the number of consultation requests, email subscriptions, and phone call requests, as well as bolster up sales.
Customer retention
When you include local SEO near me into your search engine marketing strategies, local customers have more chances to find you through the online search. And if they like your products or services, they become your returned customers, so it will be easier for you to sell them your products. Besides, satisfied customers are likely to recommend your business to their friends living nearby, thus bringing your company more clients.
Enhanced trust level thanks to higher rankings
When users try to find some business online, they usually click on search results listed higher on the page. They consider such brands more credible and trustworthy than those with lower search engine rankings. When your website is located at the end of the top 10 search results or on next pages, customers will hesitate to buy from you. Local SEO will ensure higher website rankings, making your business more trustworthy in buyers' eyes.
Advertisement cost cutbacks
The majority of smartphone users apply the "near me" parameter while searching for something. If your company appears at the top of Google search results related to a particular query, it means your local targeting functions correctly. When customers can easily find your business via the Internet (thanks to organic search or Google ads), you may save money on localized campaigns conducted on social media and/or ads placed in local newspapers.
How does local SEO work in Mundelein?
In general, local SEO works similarly to a standard Google search. When a person inserts some keywords into the search box, Google scans the list of available websites and identifies the best results that answer the person's query. While conducting research and ranking the results found, it analyzes the semantic core of each website and considers the user's location. Notably, the user doesn't need to specify their location or add phrases like "near me" or "in the neighborhood" – Google does this automatically and picks up the results with the user's location in mind.
Having received a local query, Google shows two types of results on its search results page:
The Google Map Pack results.

This set of local searches is displayed at the top of a page with search engine results. It comprises three Google-Maps-based local listings considered the best match for a user's query by Google. Since the Google Map Pack is shown in 93% of local searches, it's vitally important for a business to appear in its ranking to achieve greater online visibility.
Organic search results.

These are the standard ten website links shown on the Google results page. They follow the Google 3-pack results.
Being a local business owner, you can optimize your website to fare well in both rankings.
Local SEO ranking factors in Mundelein
The uniqueness of local SEO lies in the fact that while performing the search, Google uses an additional group of ranking factors related to the user's locality. If your business operates locally, SEO professionals will advise you to concentrate on the following aspects.
Google Business Profile (GMB) in Mundelein
According to Brightocal's survey, 36% of respondents working as SEOs consider GMB to be the most crucial factor for the Google Map Pack ranking, while only 6% find it essential for traditional organic search results.
As a free service, Google Business Profile allows any company to fill out a profile containing information about the company location, contact details, and reviews. Once you fill out the profile, Google marks your business on Google Maps, and customers will have more chances to find and choose your business. In particular, they are 70% more likely to purchase products or order services from a company with the filled out Business Profile.
Additionally, the service enables you to manage information that appears across all Google's services. For example, the information will automatically change everywhere when you change company location in your profile. This feature is crucial for small businesses because potential customers, who find any controversial information about your company, may think your business is outdated or simply disorganized. So, while considering the optimization GBP in Mundelein, don't ignore the following best practices:
Choose the right business category

Specify business hours

Add your company address (if you have a brick-and-mortar store)

Enumerate the list of goods or services you provide 

Add up-to-date photos of your products or business

Encourage users to leave their feedback and don't forget to reply to them

Inform customers about company news by publishing updates and press releases on your website
Mundelein NAP citations for your business
NAP (name, address, and phone number) citations are usually placed not only on the company website pages but also in different listings. NAPs help Google confirm the validity and accuracy of your business information. Remember that the more NAP citations are found online, the better Google ranks your business, considering it to be more credible. 
Place NAP citations in various directories To make your company more visible online. As a rule, directories are displayed on the Google search results page when users search for local queries, so you'll have a high chance of being noticed by users clicking on web links with listings.
 To get better results:
Get listed in big directories (e.g., Yelp, Citysquares, Facebook, Yellow Pages, Data Axle

, Localeze

, Foursquare, Nextdoor, LinkedIn, Bing Places, etc.) or on any other local websites you find appropriate for promoting your business.

Ensure the consistency of data (name, address, and phone number) you publish everywhere.
Reviews from customers in Mundelein
Reviews are used to identify the quality of products or services provided to customers. For example, while reviewing organic search results, users prefer visiting websites that appear at the top of the page. But when consumers check out Google local pack listings, they choose results with higher rating scores.
While analyzing reviews, Google not only scans feedback and comments left on Google Business Profile but also takes into consideration all online reviews about your business. By asking your customers to leave reviews, you get a higher company rating from Google, build trust, and urge prospects to select you among the competitors (thanks to positive reviews from previous customers).
If you wonder how to get more customer reviews, follow these guidelines:
Remind customers about yourself and ask them to leave a review.

Open Business Profile Manager, generate a review link, and send it to your customers. Using this short URL, they'll be able to rate your products or/and services, leave feedback, and look at your Business Profile.

Always reply to customers' feedback (positive or negative) to show their comments and suggestions count.
Link building for your business in Mundelein
Link building is a process aimed to acquire hyperlinks to your websites from other sites (preferably more authoritative ones). Combined with great content, excellent user experience, and good on-page SEO, link building is an efficient instrument for driving organic traffic to your website to improve Google search visibility.
With many link-building strategies being in place, you may start with the following ones:
Creating guest posts on other websites

Using manual outreach

Promoting your local company on social media platforms

Replicating backlinks of your direct competitors

Determining unlinked brand mentions, contacting the person who mentioned you, and asking to add the link to your website

Reclaiming lost backlinks

Using broken link building
To help web pages rank higher, you need to:
Create helpful and quality content users will like to link to

Make a list of link-building strategies that will help you get more backlinks

Put these strategies into practice
When determining the best results for the user's query, Google checks "if prominent websites link or refer to the content" of your website. And if they do, it's a good sign for Google algorithms demonstrating that users find your website's content useful and trust it. Thus, your website is ranked higher in SERPs. Additionally, if you publish great content, but your website is new and has no authority, you may work on getting links from reliable websites to let Google know your website should be considered more authoritative.
While working on acquiring backlinks, don't forget that placing links on quality sites with high-quality content and good traffic is highly advisable. Avoid getting links from websites that are spammy or irrelevant to your business, as Google will understand you are trying to cheat search algorithms and won't give your website high local rankings.
Though link building is a time-consuming process, the results will exceed your expectations and lead to organic search success.
Tools for local SEO in Mundelein
Local SEO tools aim to provide valuable insights concerning current online visibility of your business and opportunities for reaching more potential customers to sell your products or services.
The most helpful tools offer a variety of features including, but not limited to:
Customer feedback collection

Brand reputation monitoring

Content performance tracking

Website traffic analysis

Rankings tracking

Audits

Keywords search

Listings management

Local SEO reports generation 
The current market offers a variety of local SEO solutions ranging from niche or specialized programs to comprehensive software platforms. To fill your business needs and implement your local SEO strategy, be ready to use more than one local SEO tool.
Below you will find the list of some tools that can help you improve your website's local SEO in Chicago to promote your business and get more prospects.
Aimed to improve websites' search rankings and boost the companies' growth, this tool will be extremely helpful for businesses with multiple locations.  It comprises many features, including a local citation finder, review checker, reputation builder, local rank tracker, etc.
It provides website administrators and business owners with free tools helping discover current trends and ways of visitors' interaction with websites. This complex solution enables you to collect and analyze information concerning your business performance, visualize the received data, create different reports, and easily integrate with third-party applications.
This Google service helps you measure and control your website's performance in Google search results, optimize content after analyzing the website's clicks and impressions,  fix indexing issues that may arise, and improve the website's position in Google search rankings.
It is the all-in-one tool designed to analyze and optimize your website; find keywords searched for by prospects and real customers; review your competitors' websites; detect your niche's top performing content (in terms of backlinks, social shares, etc.).
This SEO website audit tool helps you efficiently crawl websites, extract the necessary data to make reasoned decisions, find possible SEO-related problems and eliminate them to improve website SEO.
Order local SEO in Mundelein from More Local Clients
Are you a small business owner who doesn't want to spend money on promotional campaigns in a generalized market with the unrealistic competition? Do you want to focus on building a reputation within a local search ecosystem to get quick and efficient results?
If yes, you've come to the right place. At More Local Clients, a local SEO marketing company, we offer a full range of SEO services in Mundelein that will increase the online presence of your business and bring it to ever greater heights.
Using a data-driven approach and only tried-and-true SEO strategies, our professional local SEO experts may optimize your website to get it noticed by Google, Bing, etc., bring additional organic traffic, and get more leads and/or sales.
Don't waste your time! By improving your local SEO with MLC today, you'll beat your competitors and achieve all of your business goals. Get in touch with our SEO specialists right now to discuss your specific needs and find the best solution.